Is It Necessary To Restore A Property After A Flood?
Some people may find this unnecessary, as they think they can deal with this scenario independently. Nowadays, it's effortless to find many DIY approaches on the internet, and sometimes they are beneficial. Nevertheless, if your property got damaged because of a severe flood, you will have to react quickly, as there are many factors to consider while you have to deal with such a scenario: the main factor you need to consider is mold. Mold may arise at the least expected moment, but you can't wait for a long time: mold can appear between the first 24 to 48 hours after a flood, sometimes even less, if the scenario is very complicated.
Flood restoration in Northridge is a very specialized process: the main steps you need to be very careful about are drying, cleaning up, disinfecting, and restoring your property. Be particularly careful when it comes to the water: if the water is very contaminated, that's the main reason why you will have to ask for professional help. Under no circumstances it's a good idea to deal with a flood situation if you have black water on your property: black water contains sewage, and it can be particularly toxic for your health. That's why flood restoration professionals use specialized equipment and follow certain safety processes: you can't deal with black water on your own; that's a fact.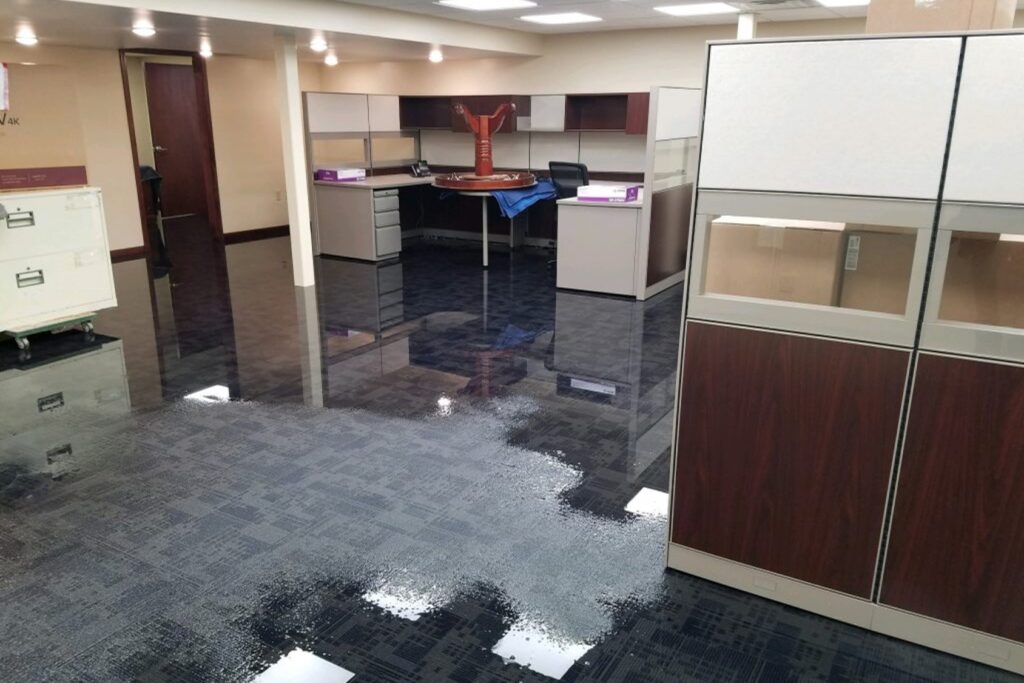 Cleaning and disinfecting are two important processes during the restoration process: you can't restore a property after a terrible flood if the property is not properly disinfected; that's a crucial detail you need to keep in mind. Only a true professional will be able to determine what kind of water you have on your property: clear water, greywater, or black water. Clearwater is not a big problem, but grey water and black water must be handled carefully.
After disinfecting, the restoration process will begin. This process may take a few days or a few weeks: it all depends on how severe the damage is. The most important thing you need to remember is that you must start the restoration process as soon as possible: if not, you may have to deal with mold problems in the future, as mold may arise quickly once you have a flood scenario. Don't hesitate to ask for professional help: once the mold has appeared, it will be harder for you to deal with such a scenario, especially because you will have to ask for mold removal solutions.
Are Flood Restorations Expensive?
The amount of money to spend on flood restoration in Northridge will depend on so many factors such as:
The region where you live. While the cost shouldn't vary too much, there will definitely be a small difference depending on where you live. Your local flood restoration service may charge a little more or a lot less than other companies.
The flood restoration company you decide to hire. Again, different services have different prices, which is why it's important to do your research before hiring a flood restoration service to take care of your flood damage. Despite having small differences in prices, the gap should not be huge when compared to other services.
Type of water that needs to be extracted. This will have a big effect on your total costs. Extracting clean water will cost less than dealing with gray or black water.
The house area was affected. Flood restoration prices can change a bit depending on the location where the damage has occurred, this is simply due to the repairs that need to be done after the water has been removed.
The magnitude of flood damage. A flood caused by broken pipes will certainly cost less than a flood caused by a natural disaster, as the repercussions will be significantly different.
If your property has been severely affected by flooding, your building structure will likely need extensive preparation as well, suggesting that prices will rise a bit as well.
The minimum cost for flood restoration is set at $1,000 and the maximum cost is $8,000. The average price ranges from $2,000 to $5,000, with homeowners spending around $3,000.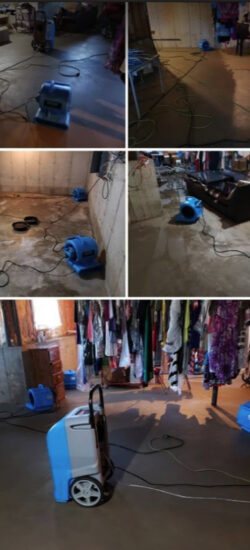 Types Of Water During Flood Damage
It is important to know what type of water is invading our property during flood damage, as this will also affect the cost of flood restoration.
Clean water. As the name suggests, this is clean water that usually comes from a tap or rainwater and is free of chemicals and fecal matter, however it is not recommended to drink. The estimated price for cleaning clean water is around $4.00 per square foot.

Gray water. usually from an appliance, it may contain chemicals but not fecal matter. The cost is approximately $4.50 per square foot.

Black water. This type of water commonly comes from contaminated sources like toilets, black water contains toxins, bacteria, and other contaminants that could be extremely harmful to human health if exposed to it. The average cost to clean sewage is $7 per square foot.
In a flood damage scenario, it is important to recognize the type of water you will be dealing with, as this will help you get a rough idea of ​​total costs. It is also very important to avoid any contact with water during flood damage without proper protection and proper knowledge. It is best to contact Extreme Fix Water Damage Clean Up and Mold Remediation right away to address this issue and help reduce further damage and any health hazards to your family.
CALL US NOW AND GET HELP FOR FLOOD CLEANUP AND RESTORATION!
FIND THE BEST SERVICE FOR YOUR FLOOD RESTORATION: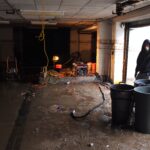 Extreme Fix Water Damage Clean Up and Mold Remediation
We provide our clients with a wide range of services.