Flood Restoration: Is It Worth It?
Many people have many questions about how to properly deal with a serious flood: is it necessary to ask for professional help? Can I handle such a situation on my own? What are the first steps I should take before making a decision? Hopefully, we want to share the main details you need to know about a flood situation, why it is so important to seek professional help, and what kind of scenarios you will face if you don't seek specialized help in time.
The first question we hear a lot is: What is flood restoration in Porter Ranch? Should I request this service even if my property is not so affected? Water is just water, you could say: so what are the consequences of not requesting a professional service to take care of the restoration process?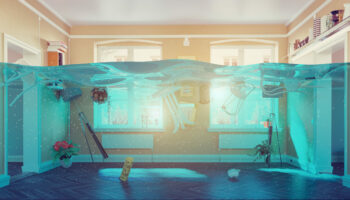 When you have a flood on your property, you need to take care of many details. The most important is: did the flood severely affect your property? If your house is completely flooded and wet, you will need to seek professional help as soon as possible. The main reason is that you need to avoid mold complications: mold spores can become active and start spreading very quickly. In fact, after a flood, mold spores can emerge and begin to grow within 24-48 hours. You must act quickly to prevent further damage and complications – once mold has appeared, you will not only need to apply for flood restoration, you will also need to apply for mold removal solutions, which can be very costly. That is the main reason why you need to dry your entire property or the affected areas as soon as possible.
The next thing you need to know is how important it is to clean all the affected areas and start the disinfection process. You don't know about this, but the water can be very dirty. There are three kinds of water: clear water, gray water, and black water. The most polluted is, of course, the black water, as it contains sewage. You will actually have to apply for flood restoration if you have sewage on your property – that's a given. Blackwater is highly polluted and can cause some health problems. When you request a professional team to restore your property after a severe flood, they will have the necessary equipment and experience to perform the task safely and professionally. That's the second reason you should get professional help: Restoring a property after a flood takes a lot of hard work, experience, and the right equipment.
After cleaning, all affected areas will need to be disinfected to keep your property germ-free. After this, your property will be ready to begin the restoration process, which can take a few days, even a couple of weeks, depending on the severity of the flood and the damage to your property.
Flood Restoration: The Importance Of Cleaning And Disinfecting Your Property
When a property is severely damaged because of a flood, it's crucial to understand why you need to ask for professional help, especially when it comes to dirty water, which may cause you a lot of problems and health issues. Flood restoration in Porter Ranch is an excellent way of letting professional people handle this scenario without causing further damage, not to mention that your own health won't be exposed to several diseases and microbes that may cause you more problems. How important is it to make sure that your property is clean and microbes-free?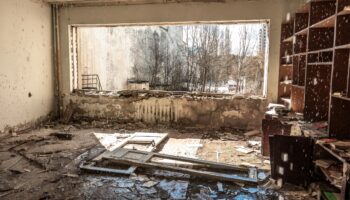 How To Choose A Proper Flood Restoration Service?
It may be a challenge to pick the right flood restoration service especially when there are plenty in the market offering the same services and all claim to execute the job to the standards required by the industry. It is advisable you make your own research prior to hiring a company, make sure they are reputable, experienced, and have positive reviews from previous customers.
Ensure the service you are about to hire covers some of the requirements below.

Available 24/7 for any emergency response

Responsible and willing to help immediately

Qualified and experienced professionals

Previous customers who can recommend and back them up

First-class technology for a more accurate job 

Proper tools and chemicals 

Thruswordy and caring 

Certifications
You must employ the service of an experienced flood restoration company, one that cares for you and your property and one that will make you feel in safe hands. Making the right decision now will help you prevent future problems and further losses for a job that was not properly done.
CALL US NOW AND GET HELP FOR FLOOD CLEANUP AND RESTORATION!
FIND THE BEST SERVICE FOR YOUR FLOOD RESTORATION: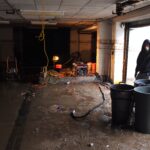 Extreme Fix Water Damage Clean Up and Mold Remediation
We provide our clients with a wide range of services.