Mold removal is a laborious job that requires a lot of attention, including your involvement as a homeowner.
Before the professionals arrive at your property, it is best if you clear all access to the affected area a couple of hours beforehand. There should be enough space for the mold removal in Porter Ranch  aneuvers, and then you need to move the cars out of the driveway or garage so everything is clear.
If you have pets, you should separate them in a room or in the backyard so as not to hinder the work of professional cleaners and avoid being affected by any of the substances they handle to control mold.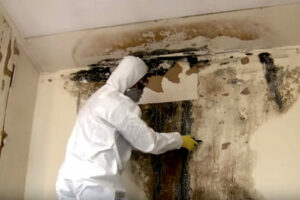 The first step in proceeding with mold remediation is to ensure that the property, particularly the affected area, is free of moisture. Remember that mold spores reproduce in the most humid environments.
Professionals have a private vehicle that has all the tools and materials necessary to combat mold. In some cases, biocides are used that kill living organisms, although this is a practice that is not recommended for constant use.
Mold remediation professionals are equipped to protect themselves against the risks posed by prolonged exposure to both mold and harsh chemicals; they prepare themselves with white suits, booties, respirators.
Biocide is a substance that the EPA approves. However, its frequent use is not recommended; therefore, it must be handled by specialists prepared for its application. According to the EPA, substances such as bleach are not approved to kill mold due to the environmental consequences of their chemical reaction.
After the application of the biocide, a layer of special mold encapsulant is applied after it has been allowed to act. This method consists of spraying a kind of paint or lime whose function is to encapsulate the mold spores that were left free.
An area larger than the affected area is usually covered to ensure that further mold spores are prevented from growing in the future.
Mold is both inside and outside the house. Mold can enter your home through open doors, windows, vents, and heating and air conditioning systems.
As if that weren't enough, mold from outside air can also stick to clothes, shoes, and dogs carry it between their paws. When mold spores fall into a position where there is moisture, such as leaking roofs, pipes, wall surfaces, flower pots, or where there has been flooding, they will expand while staying.
Many building materials provide sufficient conditions to encourage mold growth. Moist cellulose materials, including paper, cardboard, ceramic tiles, and wood, are especially prone to the growth of mold and mildew spores. Other materials, such as dust, paints, wallpaper, insulation materials, drywall, carpet, fabrics, and upholstery, often herald mold growth with spots or hot spots.
That is why you require the service of professionals at Extreme Fix Water Damage Clean Up and Mold Remediation who can handle the situation and remove mold without causing damage to your property.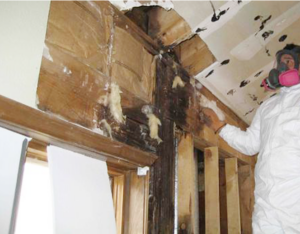 You need a licensed and experienced professional who can distinguish toxic mold and know removal methods.
A reputable company like Extreme Fix Water Damage Clean Up and Mold Remediation will tell you about all types of mold that can be found on your property and will provide you with a report on the situation in the most sensitive areas of your property, either home or business.
CALL US NOW AND GET MOLD REMOVAL HELP!
FIND THE BEST SERVICE FOR YOUR MOLD REMOVAL:
Extreme Fix Water Damage Clean Up and Mold Remediation
We provide our clients with a wide range of services.